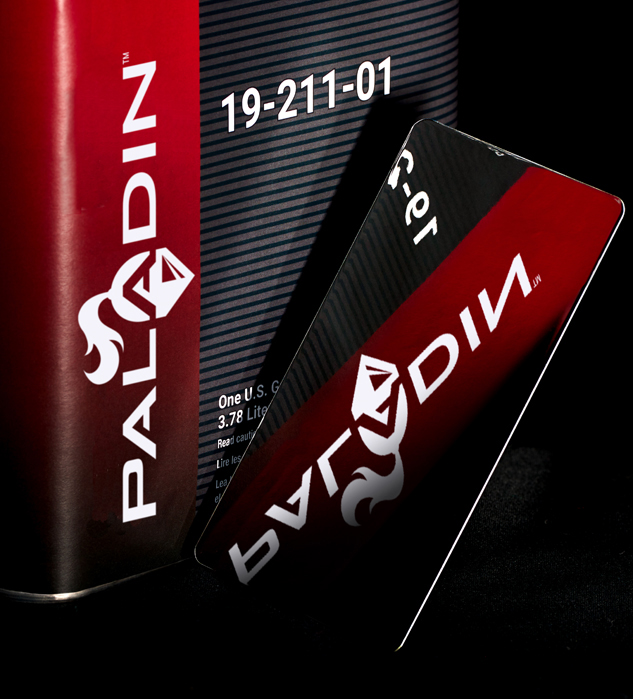 Superior Industrial Coatings
to defend, protect and enhance.
Paladin Industrial Coatings enhance and protect your critical assets. Multiple chemistries and top of the line performance characteristics are available from the same versatile and easy-to-use system. Superior coverage and dry times ensure labor and product costs are kept to a minimum on every job.
The versatility you need
Unique primers, bases, tinters and binders work together seamlessly to allow Paladin coatings to meet a range of requirements – from appearance to protection – with the same product system. Paladin is a solution, not just a product set. Our team works with you to recommend the best coatings for the job. Chemical and corrosion resistance, cure profile, gloss, VOC limits, weatherability and life cycle cost requirements are all considered. Versatility extends to application. Paladin coatings can be applied by brush, roller or spray.
Global focus on color
Paladin coatings are available in more than 15,000 color formulations. Our color formula library is continuously expanded by color development and quality laboratories in Michigan and Sydney, Australia. Support tools, from RAL chips and commercial color decks to advanced spectrophotometer analysis and color formula software, ensure the right color for every project. Custom formulations are made on request.
Relied on in a range of industries
Paladin Industrial Coatings are trusted in diverse industries including:
• Light industrial fabrication and manufacturing
• Agriculture, construction and earth-moving equipment
• Plants, institutional and industrial facilities
• Commercial Fleet
• Rail and marine
• Buildings and enclosures
• Tanks and containers
• Oil, gas and chemicals
• Others